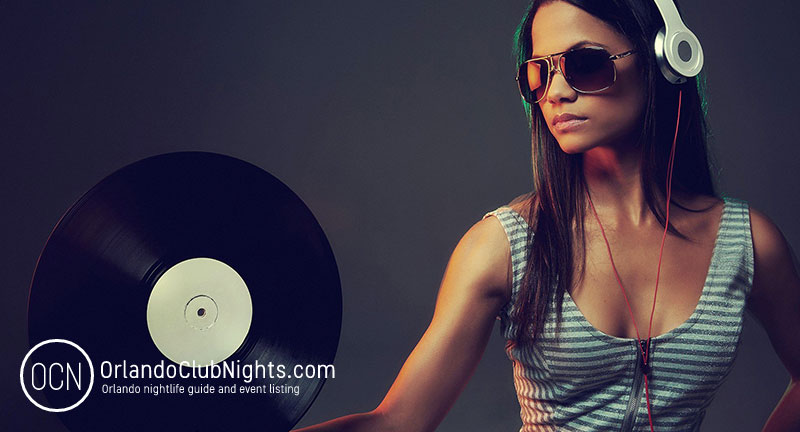 You may not think so, but EDM is alive in Orlando, Fl. Take your nightclub experience in Central Florida to the next level by going to one of the EDM clubs we listed below. And, lets face it, EDM means many different types of genres now. From house music, to dubstep, to break beats and trap music. So when we say EDM, we mean everytyhing.
EDM is quickly filling nightclubs, arenas and festivals, and Orlando has them all. While you'll hear the typical Top 40, Pop, Hop Hop and club music at most nightclubs in Orlando, the nightclubs/lounges below play EDM on mostly any given night.
EDM Nightclubs
Peek has been known to locals for many years to be the spot of underground EMD shows in Downtown Orlando. Its location makes it difficult to find for some, but for locals, is offten the last spot after a night of club hopping. Cover is usually $5-$10. Drinks are priced good here.
Aero Rooftop isnt the place for EDM shows, but our buddy and resident Dj Cliff T plays the best Electro, House, Funk and more. And being on the rooftop in great Florida weather with tfeat great music, it doesnt get any better. But get here early, it can get packed. Cover is usually $5, but you enter from The Patio which is free, you can walk up the back to Aero Rooftop. Drinks are price okay here.
Gilt is quickly becoming popular for its EDM and live acts. Its huge, classy and upscale atmosphere attracts the best looking clientele. 12th Planet, Must Die and Baauer are two recent electronic acts that have passed by Gilt, and plenty more are to come. Drinks are price okay here.
Vain is a very classy nightclub/lounge that plays EDM on most nights. While you wont find live EDM shows, you will find an upscale clintele, good tempo music, and a comfortable atmosphere. There's plenty of space, and you'll find a great VIP area here. Drinks here can be on the pricey side.
If you love dance music, you are going to want to make plans to check out Orlando nightclubs have to offer. Most spots are very unique, upscale and offer VIP services.