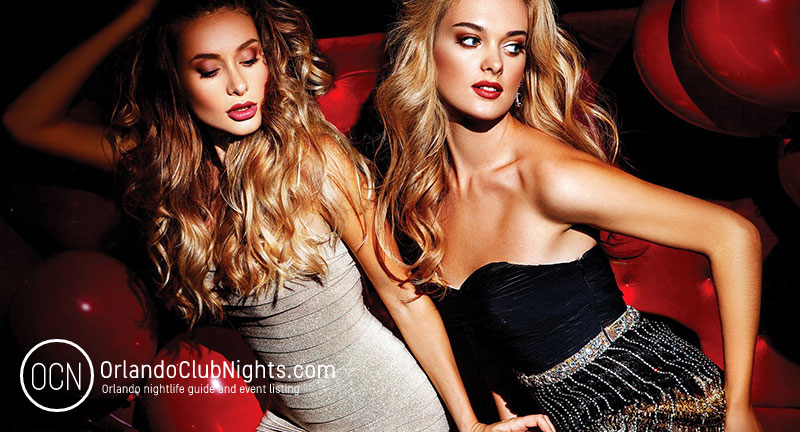 Ladies night out? Doing a little nightclub hopping? Nomatter the reason, Orlando has plenty of ladies nights. But it can be hard to find all those great ladies drink free specials in Downtown Orlando, unless you know where to find them.
Luckily, we know Orlando nightlife. So we gathered top 5 best spots in Orlando for ladies drink free specials and listed them below.

The Rooftop at Aero has to be one of our favorite places. The view from the rooftop is amazing, and ladies nights here don't dissapoint. On average, drinks can be pretty decent here. But if its busy, plan to wait a while, as there is only one bar.
Ladies drink free till 10pm. The play EDM like house Electro, Trap and Progressive. $3 wells and no cover til 10pm. 18+ are also welcome.
But Aero also has the convenience of being connected with The Patio downstairs. Just take the stairs towards the back of the nightclub, and you can walk down to The Patio. But if you've had a few drinks, becareful. Its a long way down!
Don't let the name of this nightclub fool you. While you'll here MOSTLY country music here, they do play a very good amount of Hip Hop and Top 40 music. Throw in a little bit of line dancing, and you have yourself a good ole ladies night.
Ladies can enjoy $2 cover, $2 you call its and free bud lights. 18+ are also welcome, but you must be 21+ to drink.
So the next time one of your friends invite you to Cowboys, go ahread and go. You'll have a great time.
The Patio is located downstairs from Aero. So this is a great place to nightlcub hop when you're not feelin' the music at either. But The Patio has 2 different rooms of sound, so the music options these 2 places offer are great.
At The Patio, you'll here everyting from Top 40, Hip Hop, 80s, 90s, 2000s, and the Djs own custom mashups. The backroom is known for having a video Dj, showing music videos of the music currently playing.
Ladies drink free wells til 10pm to 12am here.
Shots is new in the Downtown Orlando area. While it has a great atmosphere, its not exactly big inside. But Its clean and upscale look makes it appealing for a ladies night. Drinks can be a little pricy here, as they mainly focus on shots with a wow factor. So going on a night with specials, like ladies night, is a good idea to save some money.
Happy hour is 5pm to 9pm and youll get half off drinks.
$5 Titos, $6 Jim Bea Beam, $4 Heineken.
The Beacham is where most of the college crowd is going on Thursday night in Downtown Orlando. Playing just about everyting in Top 40, Hip Hop and Dance music. The Beacham has plenty of bars throuout the nightclub to serve without wait most nights, but you may still wait for a drink on busy nights.
Ladies are free all night long.